Bh. The Lafat komerc company recently exhibited its products at the World's Leading Trade Fair for Heating, Ventilation and Water (ISH 2023 - World's Leading Trade Fair for Water, Heat, Air), which took place in Frankfurt.

Lafat presented its fireplaces, boilers and heat pumps and presented itself side by side with the most successful heating companies in the world.

The prestigious ISH 2023 fair was attended by around 300,000 visitors from different countries, who had the opportunity to see over 2,000 exhibitors from all over the world.

Lafat presented its new heat pump product for the first time at an international trade fair.

"During the five-day fair we had the opportunity to exchange experiences with companies from all over the world, to compare technological achievements and, based on this, to bring to BiH the latest knowledge and skills in the field of heating, which we have been improving for almost half a century . Such fairs generally drive the world economy and great is an honor and pleasure to be a part of the world economy's progress and achievements. If we talk about businessmen, we can say that BiH companies like Lafat entered the EU a long time ago, without waiting for the BiH state. We already have many customers abroad, but at fairs like this one our goal is to find new ones," says Ado Hadžiavdić, Lafat Komerka's foreign sales manager.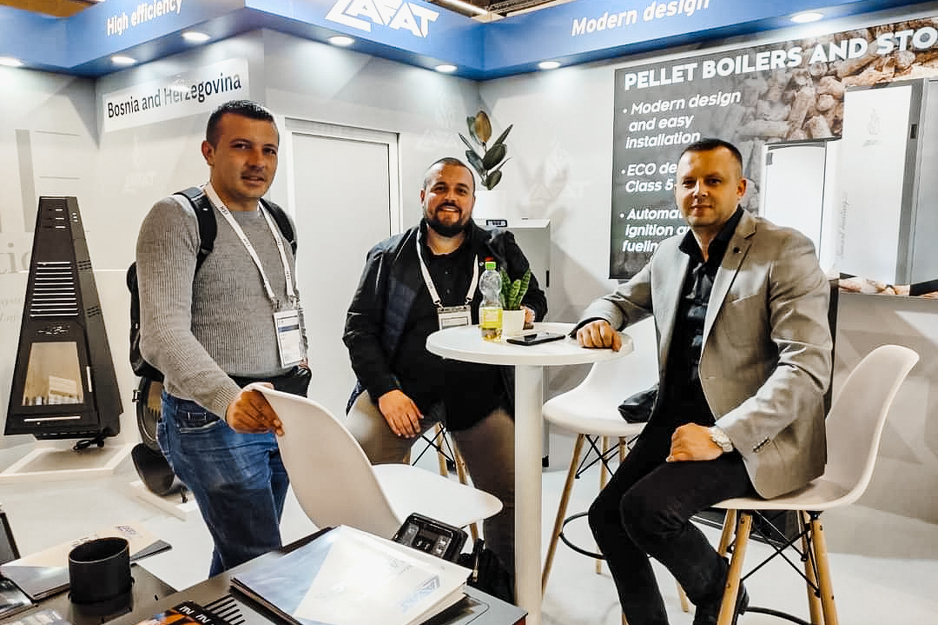 Lafat komerc at the ISH fair

Regarding the experiences at the trade fair mentioned, he emphasized that customer interest in heat pumps is increasing worldwide.

"We believe that heat pumps are the future of heating, and Lafat is a company that follows global trends in the field of heating, which brought about the first heat pump in Bosnia and Herzegovina, which we are the manufacturer," concludes Hadžiavdić, adding Numerous contacts were made with companies from all over the world at the trade fair.

At this year's ISH, Lafat exhibited boilers, pellet fireplaces and solid fuel fireplaces, a total of 14 products.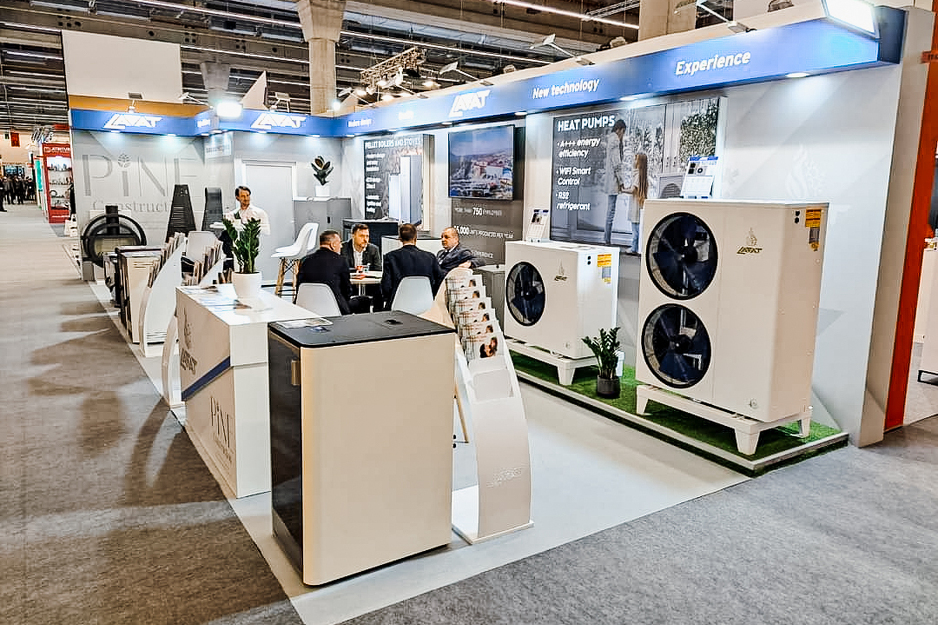 Lafat komerc at the ISH fair

With headquarters in Tuzla and Kalesija, Lafat komerc and its sister companies employ over 750 people. It is synonymous with home heating and energy efficiency in the region, has EU certificates and meets all EU standards.

Almost half a century of using their own inventions, knowledge and skills has allowed this domestic company to position itself among the leaders in the field of heating and metal processing and successfully exports to 20 countries of the world.